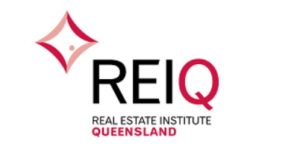 23 March 2018
Queensland's population is projected to reach 5 million in a couple of months, according to the ABS today, and this is translating to a strong property market in the Sunshine State.
REIQ Chairman Rob Honeycombe said Queensland real estate market, and the wider Queensland economy, would benefit from such strong growth.
"Queensland grew by 81,000 people last year, and we were the most popular state for internal migration, growing more than any other state in the year to September 2017.
Overseas migration added 31,000 to Queensland's population, which was almost 40 per cent of all new residents in the year to September 2017.
"Last year, $54 billion of Queensland residential real estate was bought and sold," Mr Honeycombe said.
"Our popularity means demand for housing is growing and this is good news for some of our weaker markets such as the inner Brisbane apartment market and regional Queensland," Mr Honeycombe said.
"Of course, there are pockets where housing supply is tight and this population growth is placing pressure on markets such as the Sunshine Coast and the Gold Coast, where prices are rising steady and vacancy rates are at historic lows.
"These areas would benefit from increased supply and, in fact, both the Sunshine Coast and Gold Coast have additional levels of supply coming to market in the near future.
The ABS data revealed 12,000 of our 19,000 net internal migrants were from New South Wales.
"We have known for some time that many southerners are also moving to regional Queensland, seeking a peaceful lifestyle change.
"Downsizers and pre-retirees are selling their Sydney property to move to regional coastal towns, sucreh as Bundaberg and the Fraser Coast, to buy waterfront property and a great lifestyle," Mr Honeycombe said.
"Queensland real estate offers great value and this is why it underpins the state's economy. When real estate performs well, everyone benefits," Mr Honeycombe said.
Source: REIQ (March 2018)