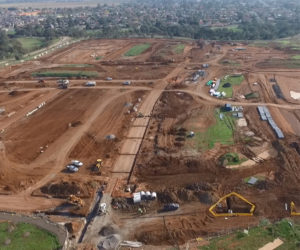 Estimated Settlement Dates
Stone Ridge
Stage 8: August to October 2017
Stage 9: February to April 2018
Settlers Creek
Stage 1 to 3: October to December 2017
Stage 4 & 5: November 17 to January 2018
Stage 6 & 7: February to April 2018
Stage 8 & 9: April to June 2018
Stage 10 & 11: June to August 2018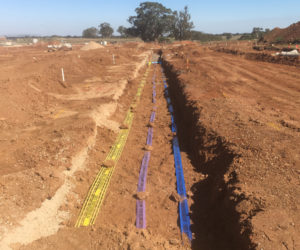 Settlers Creek Stages 1 - 3 and Stone Ridge Stage 8 Much of the underground services are complete and the civil contractor has commenced forming the roads. Settlers Creek Stages 4 & 5 The civil team have completed bulk earthworks, and are continuing with sewer and drainage works. Settlers Creek Stages 6 & 7 Construction has commenced. Stone Ridge Stage 9 and Settlers Creek Stages 8 - 9 Due to commence construction in June.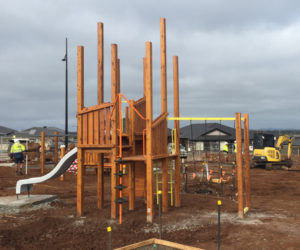 Stone Ridge Stage 7 Park The landscape team are progressing well on the construction of the Stone Ridge Stage 7 park. Play equipment, shelter and basketball slabs are installed. Concrete has been poured for the footpaths and irrigation has commenced. Estimated to be completed August 2017 with a Spring opening.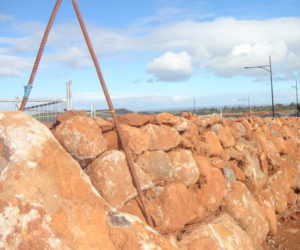 Stone Ridge Heritage Wall The Stone Ridge Stage 7 park location was designed to retain a section of the historic dry stone wall, which is over 100 years old. We are rebuilding it using the original method of carefully stacking the field stones by hand. The walls were built by farmers as property boundaries and to contain sheep. Timber was scarce so the rocks were collected from the paddocks. This wall is part of the same boundary line as the magnificent stone wall at the Western BACE. Atherstone Construction Update - March 2017 https://www.youtube.com/watch?v=0PFKuZNG9vw Disclamer: Information above is good at the date of post and is an estimate from the vendor.