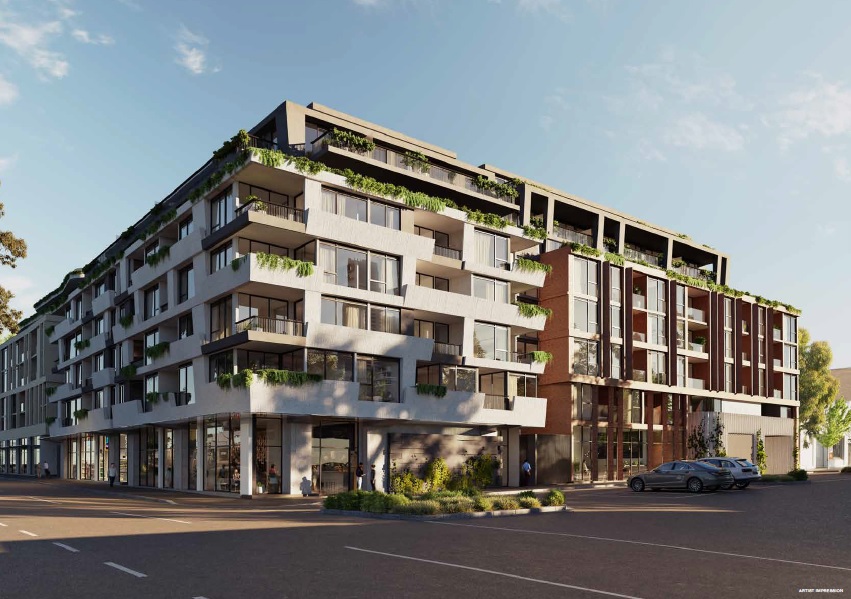 A compelling modern design to lead the next chapter in Melbourne living
On the edge of the city and bordering a tranquil, tree-lined neighbourhood, the precinct is transforming into a leafy residential borough, with its industrial heritage reimagined for a growing community of urban dwellers. Surrounded by a privileged of Melbourne's favourite parks and gardens, the area exudes an unmistakable village vibe. Connectivity is immediate with a tram stop at your door to transport you into the heart of the city, North Melbourne and the Docklands in mere minutes.
Defining A New Inner City
Stanley and Spencer will be the face of a new West Melbourne, a socially diverse and culturally inclusive neighbourhood that naturally extends the limits of the CBD. The prized precinct has become the focus of The West Melbourne Structure Plan that will sustainably grow the area to its full potential, developing leafy, pedestrianized streetscapes alongside residential neighbourhoods, retail and social hubs for a growing community.
Median Price Growth - 1 Year*
12.43% 
UNIT 12.43% AVERAGE ANNUAL GROWTH 2.86% 
GROWTH RENTAL YIELDS
2.4% | 4.8% 
House        Units
20 MINS
A 20 Minutes Mixed-Use Neighbourhood
A Place For Community 
---
New local retail villages will provide a range of shops, cafes and services to meet the everyday needs of a diverse and inclusive community. 
9,000 
Forecast Residents in 2037 
---
5,500 
Residents in 2017
A Place for Growth and Diversity
---
The urban renewal of West Melbourne is evidence of the expansion of Australia's fastest growing city which is predicted to be home to 8 million by 2051. 
$106,625
Average Household Income in 2010
---
10,000+
Forecast New Jobs in 2030
---
7 MINS
To The University of Melbourne
A Place for Strong Economy and Education
---
Nearby is Australia's highest ranked University The University of Melbourne as well as other top rating institutions such as RMIT, La Trobe and Victoria University. 
Established employment precincts include the Hoodle Grid, CBD, Parkville's medical and research centres and the Docklands. 
The area's young population is highly educated with 22% achieving a Bachelor Degree or above, and close to 30% employed as professionals or managers. 
$250M
Queen Victoria Market Precinct Renewal
---
$6.7 B
West Gate Tunnel Project
---
$11 B 
Melbourne Metro Rail Project 
A Place for Connection
---
Several large-scale government funded infrastructure projects will support connectivity and growth in the area; the Metro Rail project creating the new West Melbourne station (currently North Melbourne); The West Gate Tunnel connecting into West Melbourne via Dynon Road Bridge and CityLink; Queen Victoria Market renewal delivering a world-class market precinct. 
10,000 SQM
10,000 SQM Increased Open Space
---
40%
Targeted Tree Canopy Cover
A Place for Nature
---
Green extensions olans for West Melbourne include increased cooling, tree canopies and street greening where asphalt surfaces will be transformed for leisure, parks and recreation. Large sections of public open space and water-saving landscape design treatments. 
1.5 MILLION 
New Jobs over the Next 35 Years
---
YEAR 2050
Australia's Largest Commercial and Residential Centre by 2050
WALKERS' & RIDERS' PARADISE
96/100  |  100/100
From an address that ranks alongside Melbourne's most walkable neighbourhoods, you'll walk to everything you need. Situated just 5 minutes from Southern Cross Station and 20 metres from your local tram stop means getting around Melbourne, to the beach and surrounding suburbs won't require a car. 
At the heart of Stanley & Spencer, a refined collective of social spaces come together to create a luxurious inner sanctum. From central residents' gardens to the intimate club lounge and places for an impressive dinner party, each zone has been carefully designed to encourage connection and celebrate life.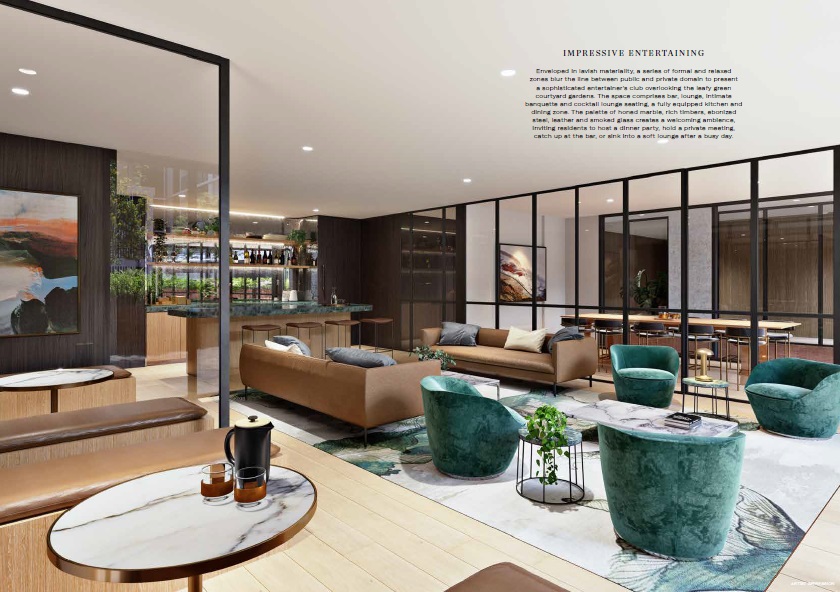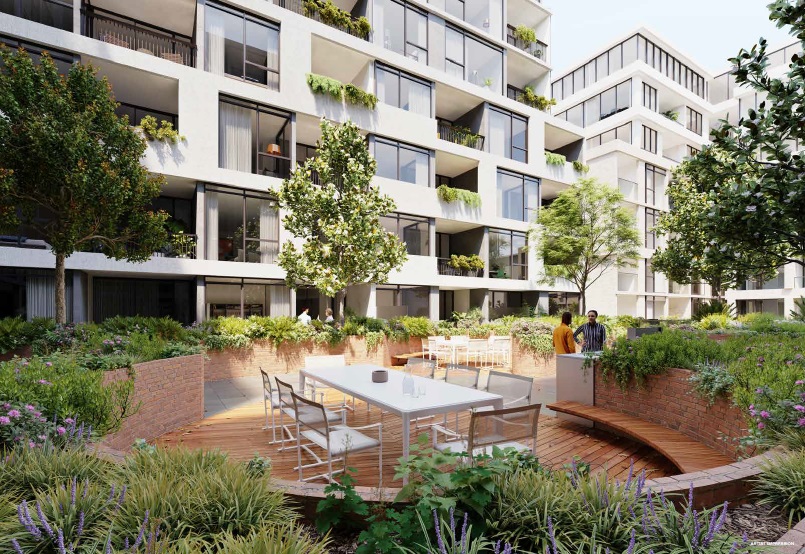 Defining New Interior Design
Spear-headed by an international interior design studio and inspired by the unique architectural facade that envelopes the development, the interiors exemplifies the essence of soft form, textural layering and light play. Across a diverse range of studio, 1, 2 and 3 bedroom configurations, flowing layouts combine worldly comforts with a lavish approach to materiality and detail.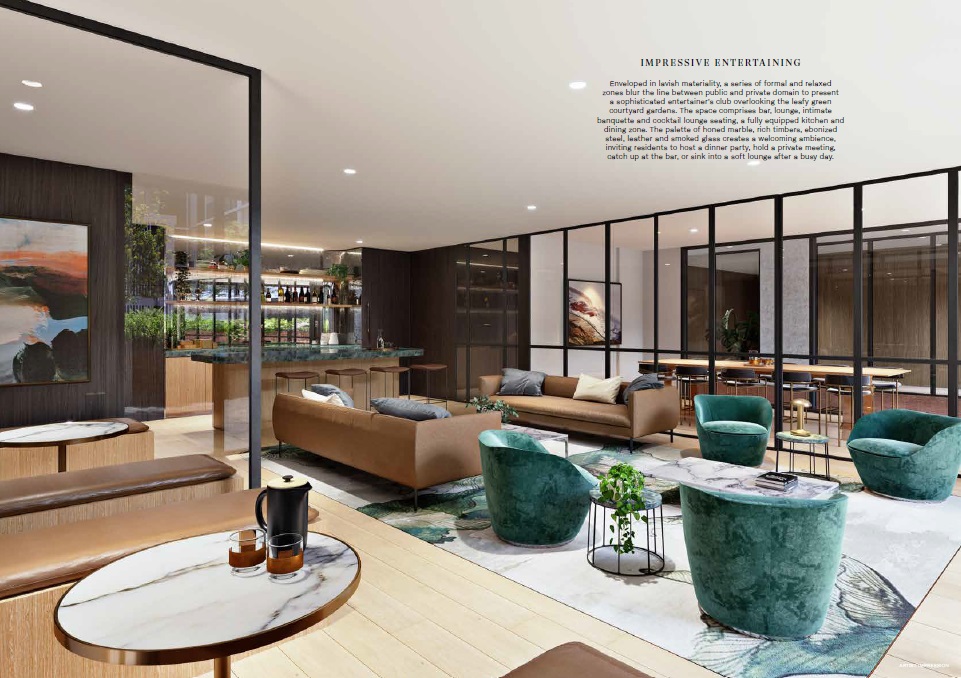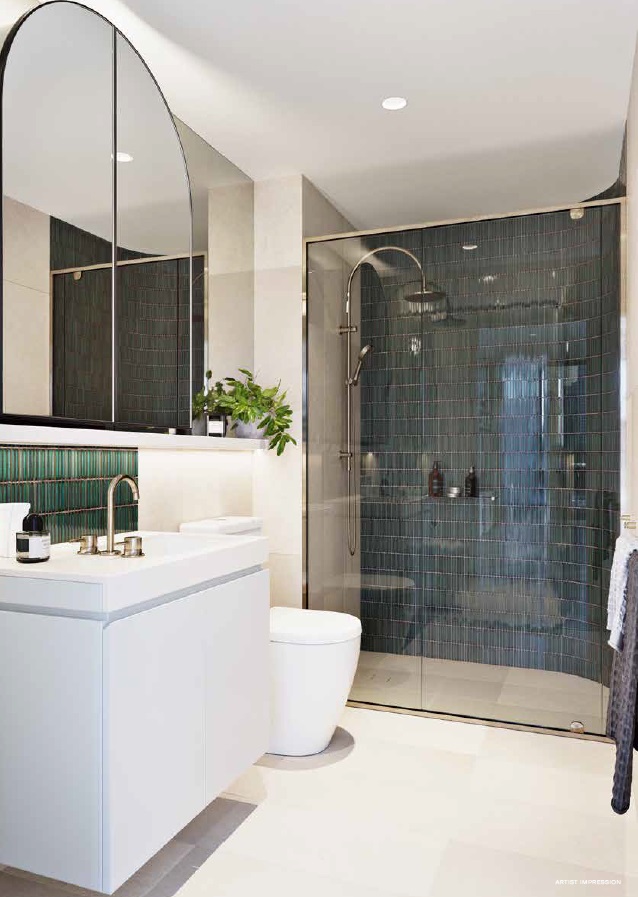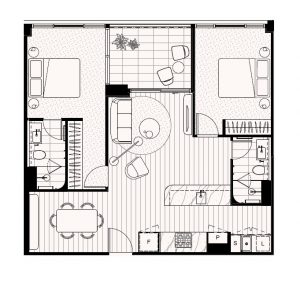 Whilst all details have been carefully prepared and are believed to be correct, no warranty can be given either expressly or implied by the vendors or their agents and do not form part of the contract. Intending purchasers must rely on their own enquiries. Photographs, images and figures are indicative and for illustrations purposes only. Prices are correct at time of print. This is an overseas investment. As overseas investments carry additional financial, regulatory and legal risks, investors are advised to do the necessary checks and research on the investment beforehand. Past performance is not necessarily indicative of future performances.